HERE'S A LITTLE MORE ABOUT OUR TEAM
---
BRIAN BORD, GRI, E-pro,CN
I have lived and breathed the Real Estate world for over 40 years, learning from my parents at a young age, who were Estate Agents in Central London. As a young man I developed a keen interest in the property world and gained hands on experience with the best.
When arriving in California to practice Real Estate, I found that every other agent was advertising with 'I am the #1 Agent.' It didn't feel right, it didn't sound right, because in my experience, the people at the core of any transaction were my valued clients. I coined my renowned advertising slogan "I'm Not #1…My Clients are!" this is the core principle by which I practice and conduct business.
I hold the designation of the GRI (Graduate of the Realtor Institute) of which only 5% of all agents in the United States have qualified for, I also hold the designation's of CN Certified Negotiator and E-pro, a comprehensive Internet certification program and the Rodeo Realty Architectural Certification. For over 20 year's my niche market has been in marketing homes with Recording Studios.
In today's real estate market, there is simply no substitute for a good REALTOR®. Whether you're aiming to buy or sell property, a REALTOR® can make the difference between an unsuccessful transaction and a successful one. With a professional yet friendly approach, I help clients feel comfortable about what can be a stressful decision.
Trust is hard to come by in today's fiercely competitive real estate market. I am here to provide you with true professionalism and integrity to ensure that you feel secure in what can feel like one of the biggest decisions of your life. I pride myself on providing excellent service to each and every one of my clients, expect nothing but Rolls Royce Service.
---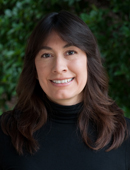 CHRISTINA GARAY
Having worked in the real estate industry for over 25 years I have seen many changes, from the days when an agent's access to listings was through a book that was delivered every week to our office to clients now searching for properties on their own via their mobile devices. Times have changed indeed…
It is in this climate that sellers and buyers find themselves now, and now, more than ever, they need an advocate who will be able to guide them through each transaction and skillfully represent all of their needs. I enjoy putting the negotiation skills, expertise and insight that I have amassed during my many years in the business to work for each and every client, whether it is for a first time buyer or a seasoned investor. I love what I do and it shows.
I look forward to working with you on your next transaction and showing you how personalized service, professionalism and a no pressure approach can smooth out the often "bumpy" process of buying or selling property.